Stainless steel casting molding wind jet nozzle
Design Features :

1.The wind jet nozzle can be of high momentum, fan-shape compressed air.
2. It is made of stainless steel, designed for the cooling, drying and blowing applications for the conveyor, the air inflow control instrument panel and handheld devices; a fixed row of nozzles can provide an effective air curtain.
3. Its interior aerodynamic design effectively reduces the air resistance during operating time, ensuring that the wind jet nozzle reduces noise and air consumption while gaining high momentum force.
4. F013 wind jet nozzle adopts the double-row hole design, both the upper and lower row with 8 cylindrical holes. The nozzle inhales the ambient air, doubling the exhaled air volume, most suitable for water removal;
5.It can reduce air consumption and adopts the quiet environmentally-friendly design.
6. F013 nozzle uses stainless steel for casting molding, with a V groove processed with line cutting, a small hole discharged by the spark discharge pore (the normal hole aperture is 0.8MM or 1.0mm; the aperture can be adjusted according to customers' requirements).
7.Working pressure up to 50bar.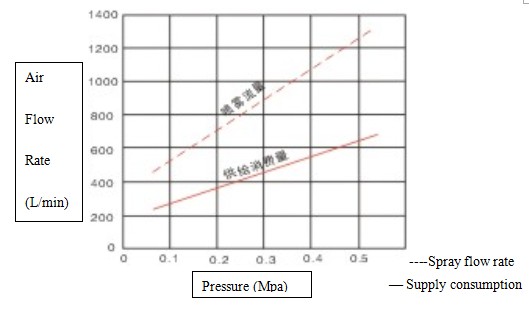 Typical applications:
■ Dust removal in mould
■ Air manufacturing in cast iron steel
■ Dust removal of leather
■ Hot rollers cooling
■ TV screen coating
■ Industry tank washing
■ Burr removal in plug-hole
■ Application in chocolate candy surface smooth
■ Washing or drying in PCB manufacturing