Wall-mounted wide angle full cone spray nozzle
Product Information:
1. Wide Spray ,spray angle :120-125degree.
2. Spray pattern: Full cone
3. Material: Stainless Steel 303; Stainless Steel 304; Stainless Stell 316; and Brass
4. Thread size: 1/8" to 2" BSPT or NPT (Male and Female thread)
5. Working Pressure: from 0.5bar to Dozens of bar; Usually, nozzles will spray perfectly under 3bar or larger pressure.
6. Frow rate @ 3bar pressure: From 0.7L/min to 149L/min
7.GG Full Cone Jet Nozzle has removable cap and vane
8.Connection : Adjustable fitting; Split-Eyelet
Design Features:
1.Solid cone-shaped spray pattern with round impact area.
2.Uniform distribution over a wide range of flow rates and pressures.
3. Medium- to large-sized drops.
4. Unique vane design with large flow passages provides superior control and uniform distribution.
5.Removable caps and vanes for easy inspection and cleaning on most models.
6.Removable vane has location marks for proper positioning after cleaning.
7.Set screws in some models secure the vane in the nozzle to prevent dislocation caused by vibration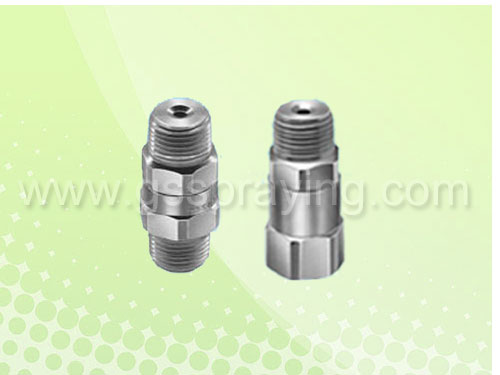 Performance Parameter Table: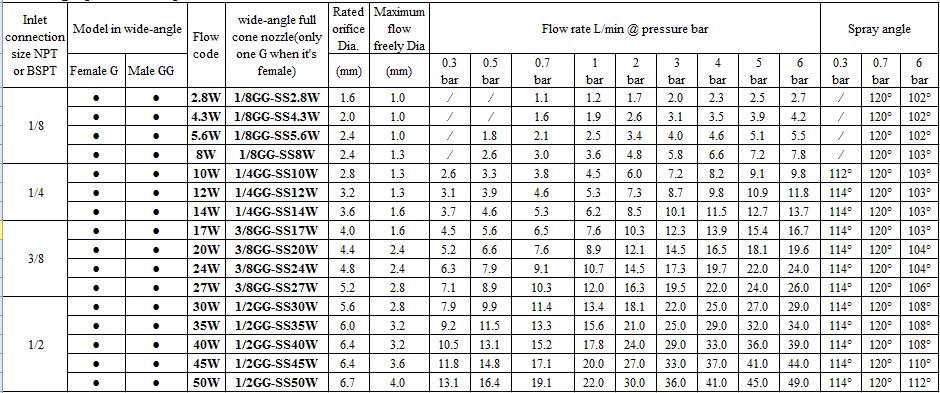 Spray Pattern: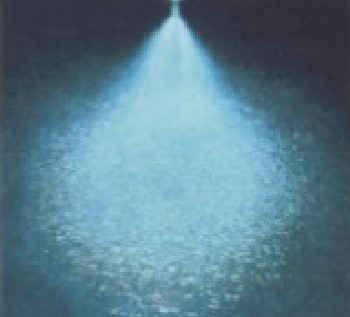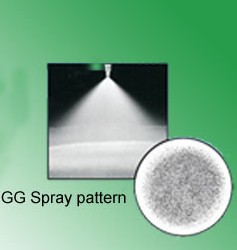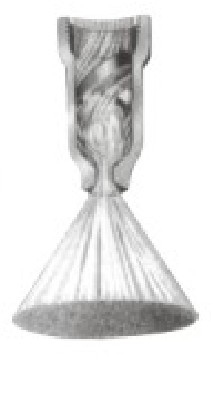 Applications:
Washing/rinsing
Gas scrubbing, washing, cooling
Foam break-up, aeration, deaeration
Fire suppression/prevention
Dust control
Creation/dispersion of drops in chemical reaction processing
Cooling coke,primary metals and other materials